Releasing Changes¶
Any changes released to the branch master, will be released to PyPI in the next release.
How to release with GitHub to PyPI¶
Draft a Release here.

Create a new Tag on master, named as the version number in step 1.

Add a title for the release

Automatically generate the description using the Names of the merged Pull Requests
How to use nightly builds?¶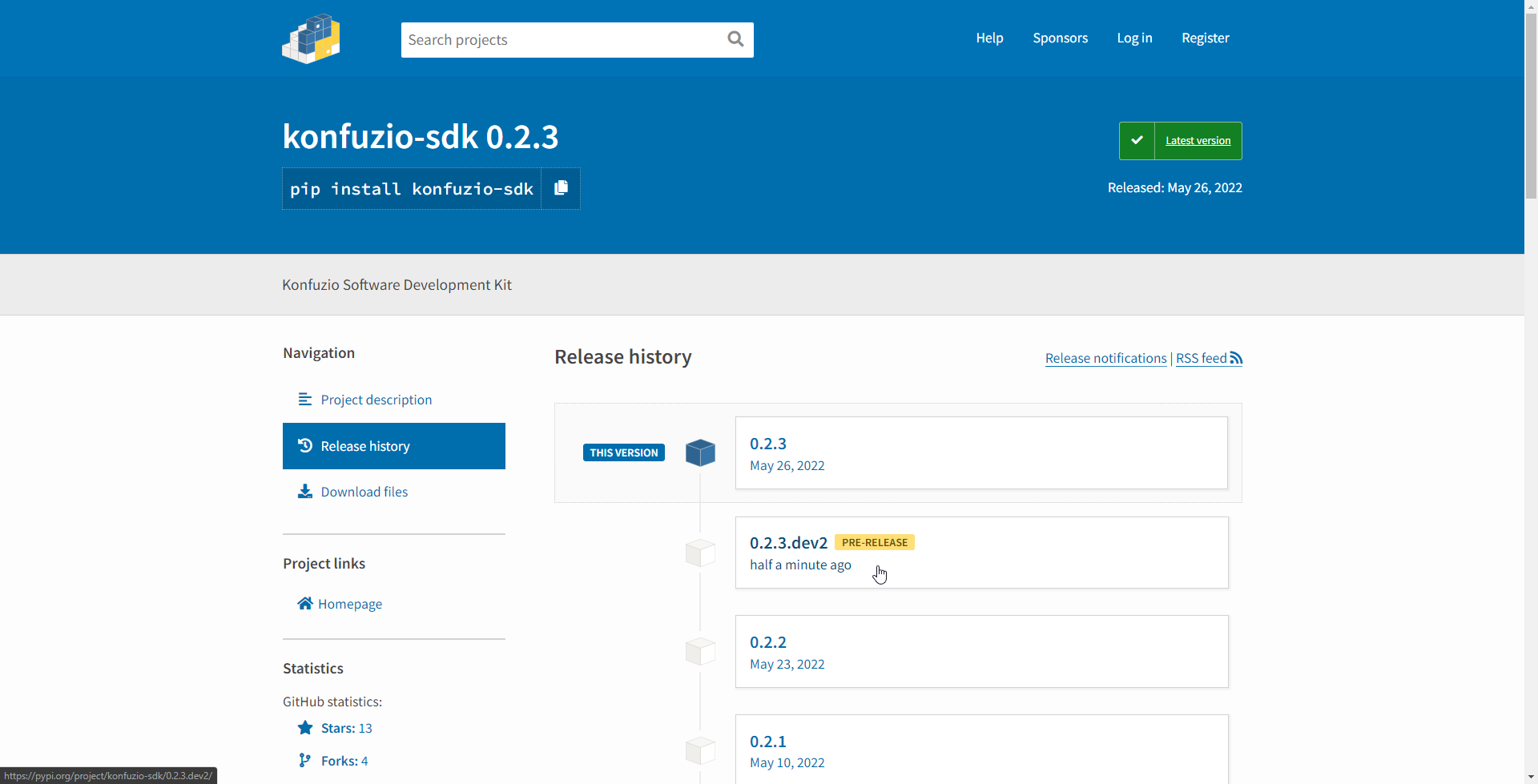 Install the latest pre-release pip install --pre konfuzio_sdk

Force to pick the latest pre-release the version pip install konfuzio_sdk>=0.2.3.dev0. As PEP440 states: The developmental release segment consists of the string .dev, followed by a non-negative integer value.
Developmental releases are ordered by their numerical component, immediately before the corresponding release (and before any pre-releases with the same release segment), and following any previous release (including any
post-releases)
Note
Pre-Releases don't use tags but reference commits. The version number of a pre-release relates to the Year-Month-Date-Hour-Minute-Second of last commit date on branch master used to create this release.